HTV2 - DOOR TO DOOR CAMPAIGN
In 2015, HTV2 officially changed the brand's color and positioned their channel is one of TV channel especially for Korean movies. In order to increase the number of rating and recognize the changes of their channel, 2EFFECT proposed & accompanied with HTV2 to organize an "door to door" marketing campaign in HCMC. 
The campaign took place during a month, 2EFFECT team approached audiences at their home to inform about the changing of HTV2 channel and invited them to join the promotion. 
The campaign had been done successfully when approaching over 26,000 audiences at most of districts at Ho Chi Minh City, increasing people's awareness significantly.
HTV2 team introduced to households about the new change of HTV2 and collected customer information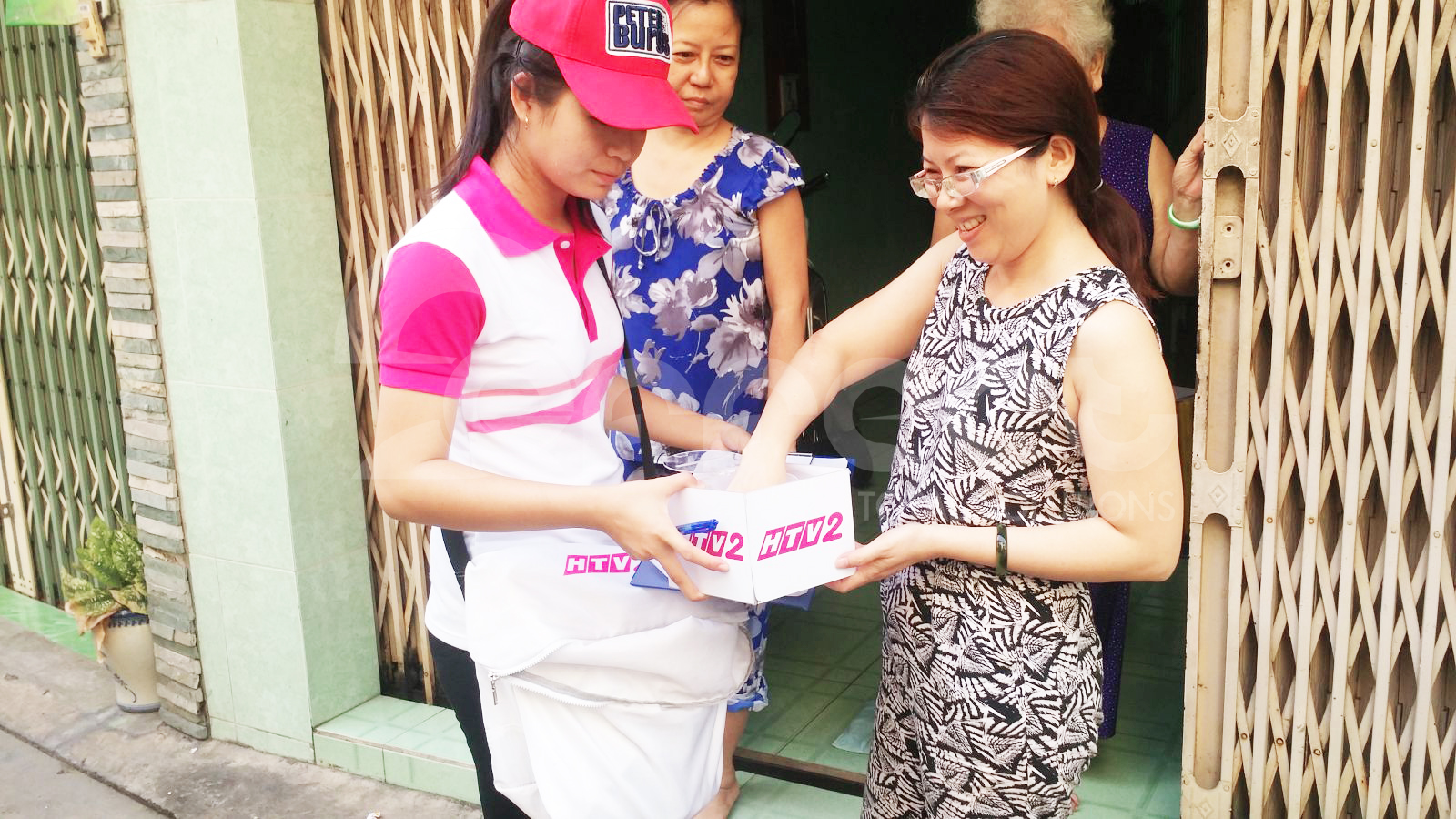 Customers are excited to participate in the Lucky Draw to receive gifts from HTV2