VIP PARTY 2021 - TẾT VUI NHƯ Ý - DIAMOND DEPARTMENT STORE
With the aim of bringing meaningful shopping hours as well as celebrate a New Year with full of hope, luck & success, DDS had organized the annual VIP PARTY on January 8th, 2021 as a great starting for the stronger & better new year.
As a key vendor of  DDS, 2EFFECT once again has been selected to be the organizer for this event.
Starting: After the 2020 with a lot of economic difficulties for everyone - and the time of starting to the New Year is the most waited time with everyone, they're waiting for goodbye the 2020 and welcome the new year 2021 with hoping have an lucky & brightly year will back with everybody all over the world in general and for all DDS's customers in particular.
Therefore, we proposed the main theme "Tết Vui Như Ý" with all of lucky colors - RED & GOLD in order to spread out the joyful & positive energy to DDS as well as all of customers, hoping them will get the luck back for a new successful year
All of guests attended event were welcomed by the honor grattitude from the PG & PB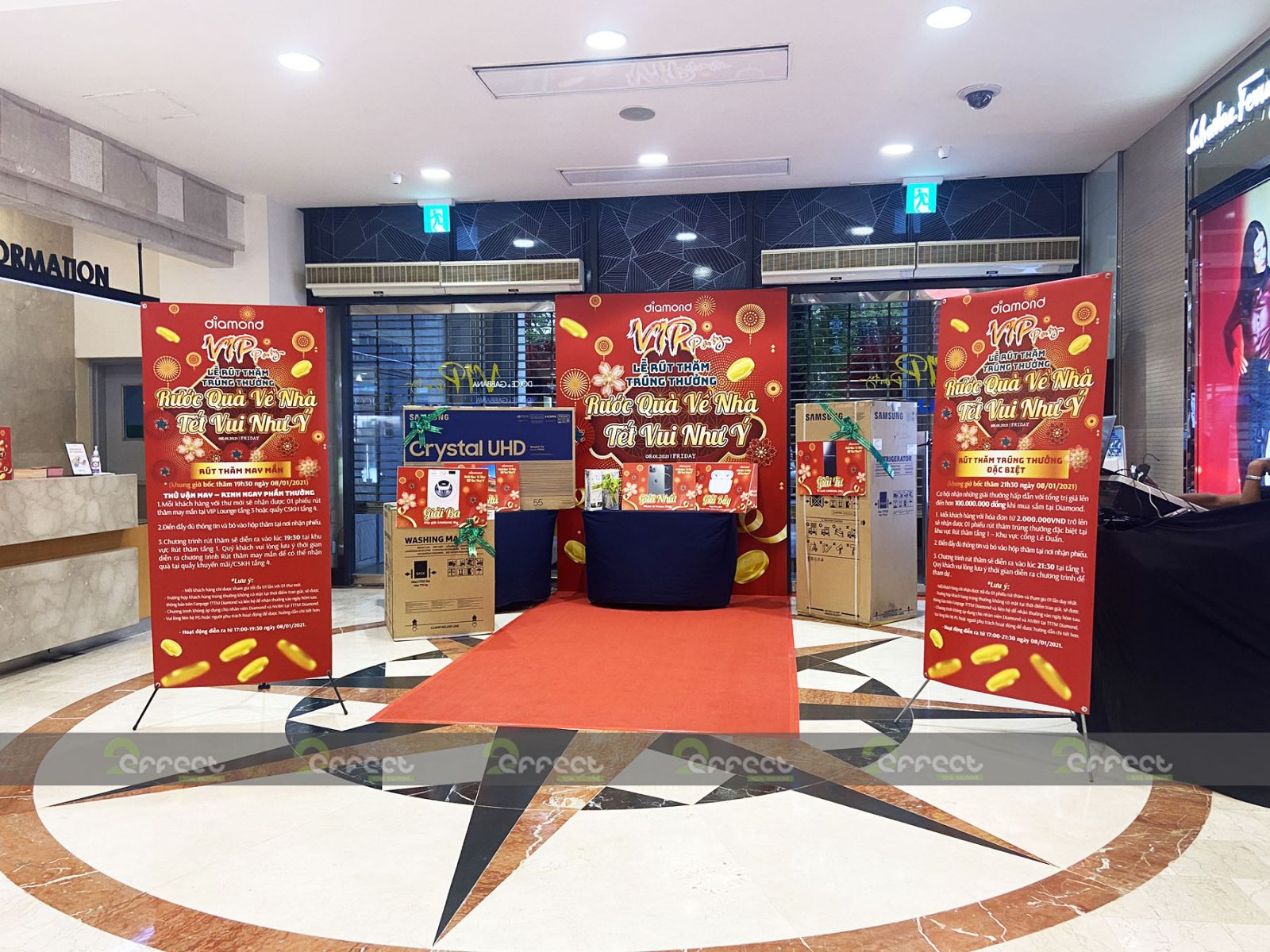 The most awaited moment of the night - The Lucky Draw were set up and wait to find the lucky winners
A lot of customers gather around, waiting for their name to be announced 
Lucky winner of the night - happily taking photo with Representatives of DDS
Many excited activities were organized for guests enjoy as well as engage sales.
One of this is "Lucky Blossom Tree" - "Hái Lộc Đầu Xuân"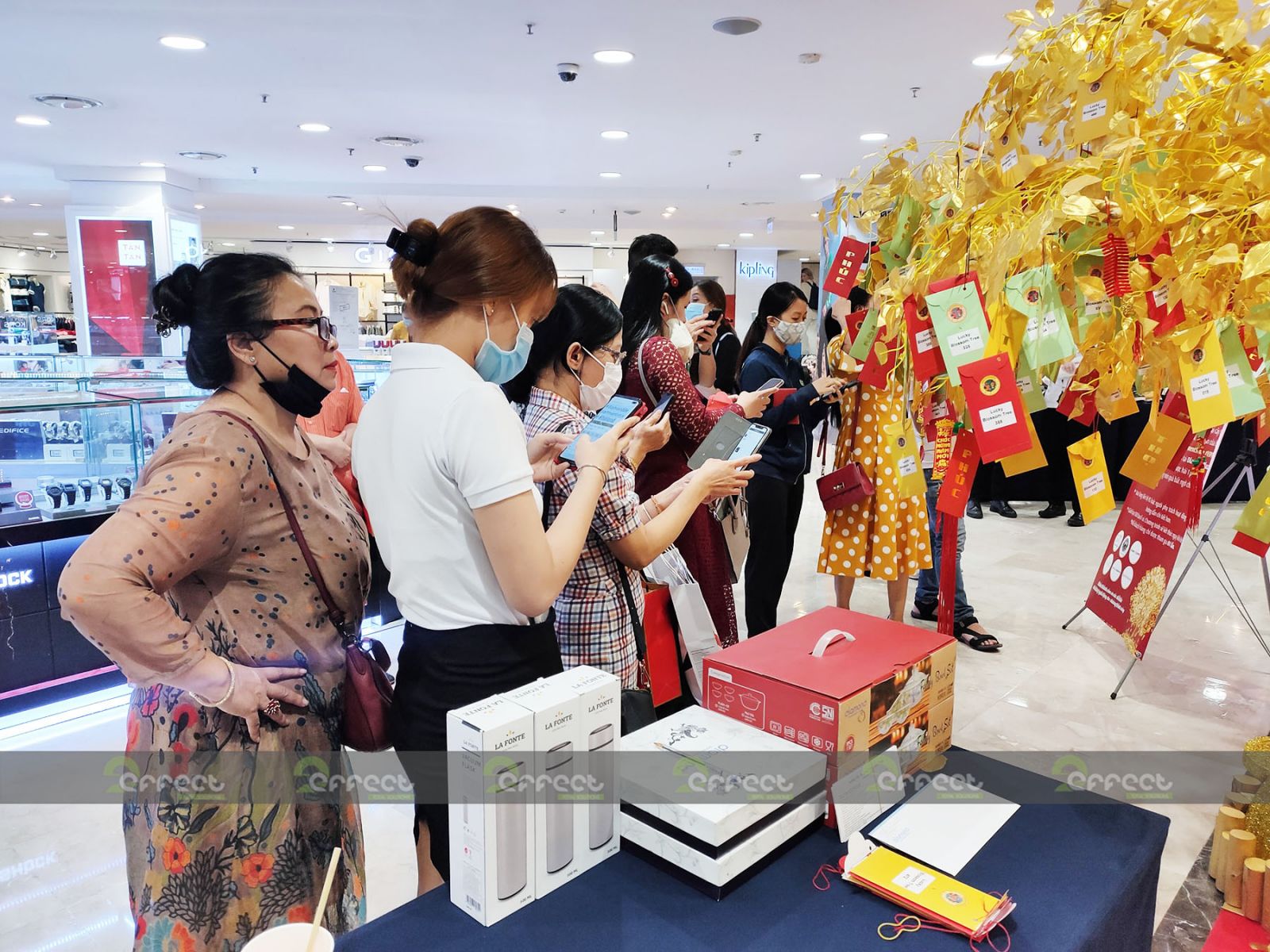 Guests tried their luck with Lucky Envelopes to receive gift from DDS.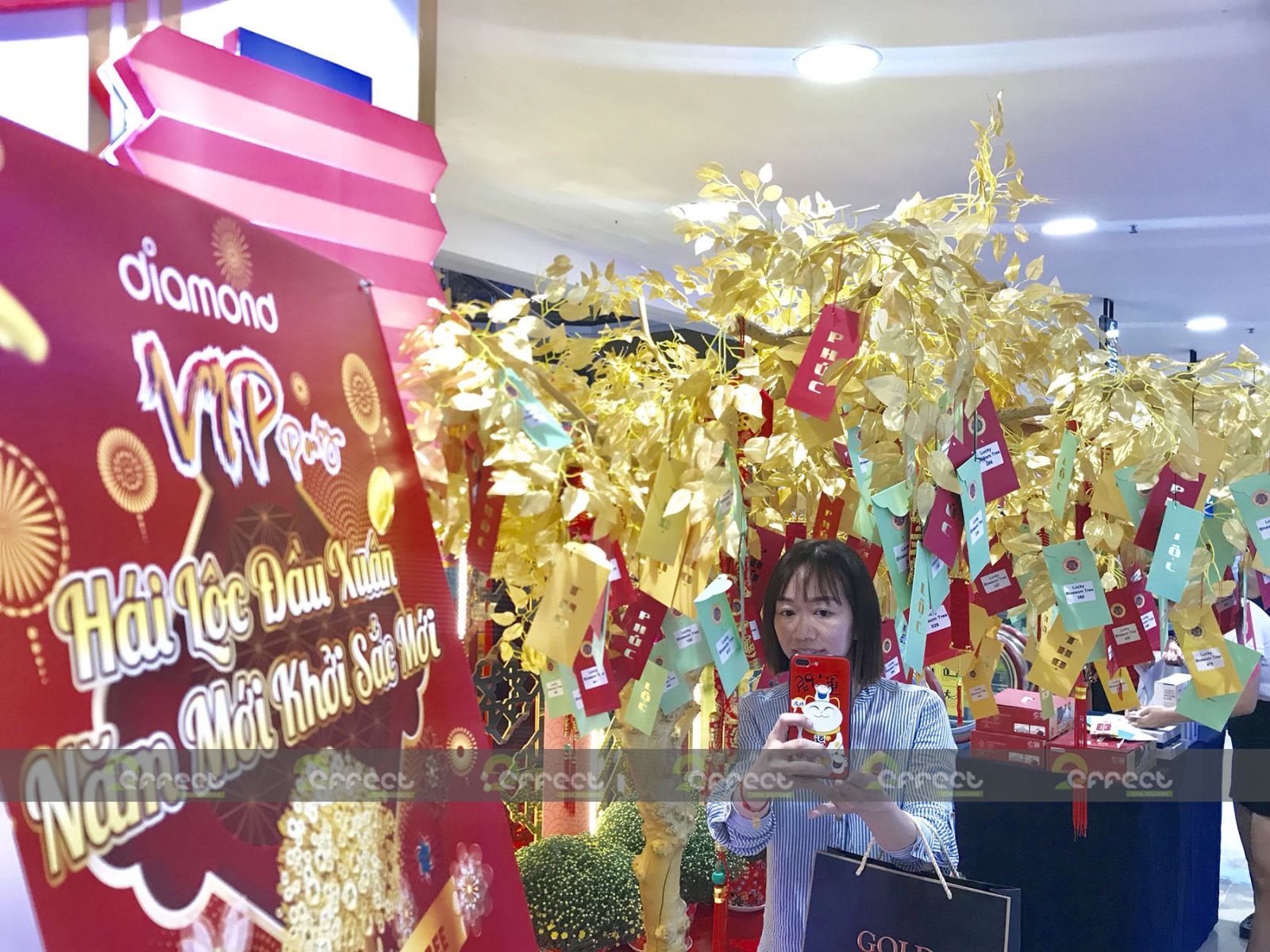 Not only an excited activity, this corner was also and lovely area for guests taking photo & saving their memorable moments while enjoy shopping.
Bigger Dice, Bigger Prize - Guests were so excited to challenge themselve with a giant dice
Customers eager to receive lovely animal zodiac To He - a traditional toy that can be missed in every New year.
* The event still  complied to the Government's directives for pretending Covid spread.